Summer 2022-2023 Men's Shirts
File dedicated to men's shirt trends for this summer 2022-2023.
The winter period gave way to sunny days. No one is forced to layer several garments before going out. Now is the time for more casual outfits. However, you may be tempted to get rid of shirts, but they are essential pieces of a male wardrobe to compose trendy summer looks in 2022. Discover here the most fashionable shirts this summer 2022!
Related article: the guide to the short-sleeved shirt
Cuban collar shirt
For the past few years, the Cuban collar shirt has had a resurgence in men's clothing styles most worn in spring and summer. Moreover, it is not about leaving the rank of essential pieces (pieces that can be found in the Vicomte A men's shirt collection ) to spend these hot times with elegance. Thanks to its street style, its versatility, and even more so its timelessness, the Cuban collar shirt is suitable for all body types.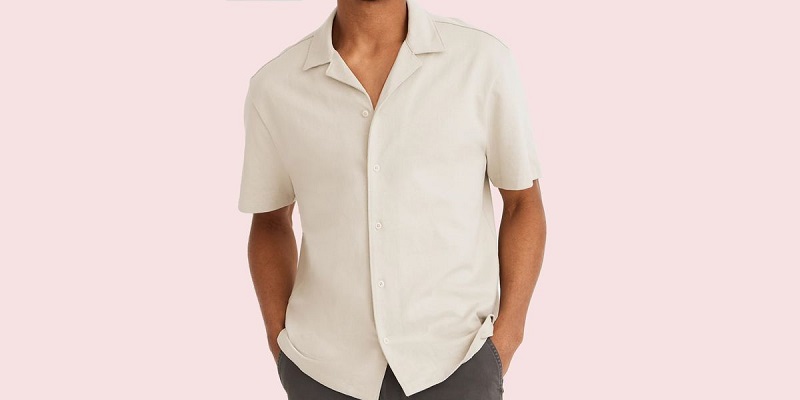 It brings a laid-back vibe to your look, especially when worn with bottom pieces. Often short-sleeved and open-necked, woven in retro patterns and vintage colours (subdued and pastel), the Cuban-collar shirt is an elegant replacement for ordinary T-shirts. To show off her lapels, she is worn unbuttoned, preferably over a fine fabric tank top.
For your evenings outdoors, you can wear it with straight striped trousers, all paired with a pair of sneakers. On the other hand, if you opt for this shirt on a summer afternoon, you can pair it with chino shorts or Bermuda shorts with sandals. For fans of the retro style, you can simply choose to tuck your Cuban collar shirt into your pants, enough to give a classic look to your clothing.
The linen shirt
When the time of year comes when the temperature does not stop climbing, simplicity and lightness invite themselves into the compositions of outfits for walks during hot days and evenings.
It's time to put aside thick textiles in favour of shirts whose texture is very light. Linen presents itself as the material par excellence that offers more finesse and softness to the touch.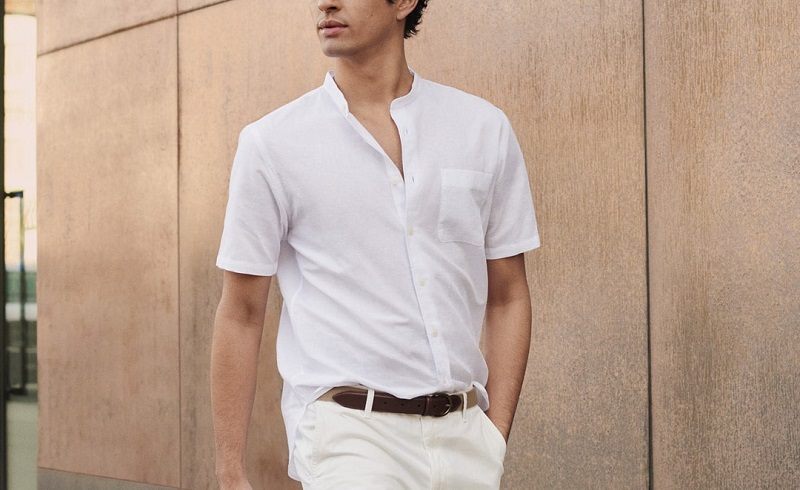 Compared to cotton, linen has a reputation for wicking away sweat more easily, although it wrinkles quickly. It is a textile that dries quite quickly. It also provides ideal thermal comfort in cool weather. It is therefore an excellent shirt to wear for the cold evenings of the summer season.
For a chic and casual look, it is possible to put your short-sleeved linen shirt on jeans. Long sleeves are also recommended for evening outings with friends. Just roll up the sleeves in a slovenly fashion on chino shorts, all paired with a pair of loafers. Finally, the linen shirt can be worn under a well-tailored suit combined with moccasins. This is the perfect look to attend a summer wedding.
Pastel polo shirts
The weather forecast predicts a favourable afternoon for stepping outside, with the sun shining just above your head. You have to go to a picnic, but don't want to wear a simple t-shirt or bother with a shirt. If you are looking for a balance between the two, the polo shirt is your suitable choice. It is an unmissable piece in the wardrobe of men who like to dress up while keeping a casual look.
Polo shirts come in many hues, and while neutral tones are great choices for any style, pastel polo shirts are a summer go-to. For a trendy style, you can opt for a sky blue polo shirt as a centrepiece to combine with black or white shorts and sneakers. If you choose a soothing colour like sea green, you can pair it with shorts in brown, grey, white or any other shade of green.
The prints
Until recently, so-called "Hawaiian" prints were still considered old-fashioned shirts. But today, the printed shirt makes its sudden but official appearance again, to satisfy Magnum PIs at heart. The choice of this shirt in tropical colours proves to be the solution to bring a very spicy look to your summer days.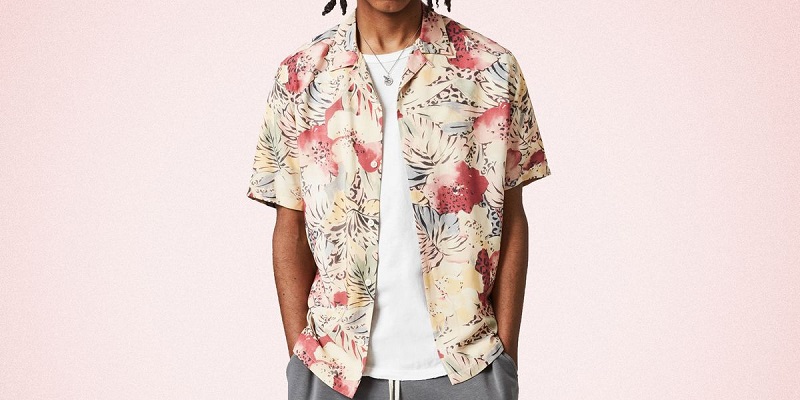 For a trendy style, it is advisable to go with neutral accessories. This draws attention only to the main piece of your outfit: the print. Simply opt for a beach print or a short-sleeved shirt with a Cuban collar, and floral, striped, or animal prints. These are the best choices for putting together an understated look with shorts or jeans paired with suede espadrilles. This style is suitable for beach and city outings.
The Oxford shirt
This classic is made for all seasons of the year and goes with all men's clothing styles. It's a timeless piece that holds up well to warm periods by being worn over shorts and a pair of well-matched sneakers.
Nevertheless, it should be remembered that light shades are more indicated in summer. The white, light pink or pale blue buttoned Oxford shirt, for example, is ideal for reflecting the shine of a sunny day. On chilled evenings, consider wearing it unbuttoned over a T-shirt or completely closed, depending on your preference.
Chambray shirt
Chambray is a versatile and stylish textile just like denim. However, it is more comfortable in hot weather than its counterpart, denim, which is heavier and thicker. The chambray shirt can be worn in two ways:
With jeans underneath in a colour other than that of the shirt to create a strong colour contrast;

Over chino shorts in pale green, beige or any other shade that can bring more clarity to the composed look.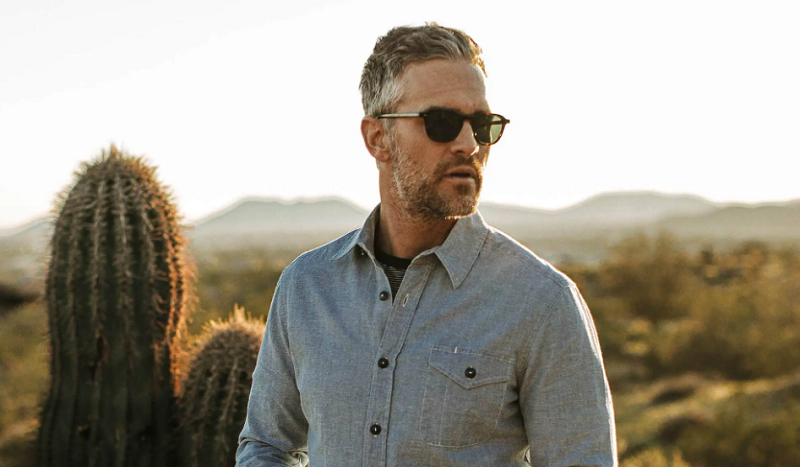 The overshirt
This piece is essential even in summer because it accompanies you during your cold evenings. It is better to equip yourself with adequate clothing when these few occasions of cold arise. The most versatile overshirts for summer 2022 are cotton and nylon. These are lightweight materials that are easy to wear.
For a slightly more original style, opt for bright shades that you will wear in a much more neutral or vintage ensemble, depending on your choice. It's up to you to choose your clothing look with the shirt that suits you best in these summer 2022 periods!