Which Car IS Best For Driving Course
How to choose the right car for your driving course? Focus on GTs, single-seaters and rally cars.
Getting behind the wheel of a sports sedan or a nervous car is the dream of many people. It must be admitted, that driving a Ferrari 488 GTB or a Lamborghini Gallardo does not provide the same sensations as when you board a lambda car. In addition to feeling the adrenaline of a professional racing driver, you live a unique experience at the wheel of an exceptional vehicle.
Are you passionate about motorsports? Do you dream of driving a prestigious or mythical car for your circuit driving course? You will certainly find it difficult to choose your vehicle if you are not familiar with it. Do not panic! In this article, we will give you all the details on the models of cars and prestige machines. So fasten your seat belt!
Bet on GT, luxury and sports cars for your driving course
Driving an exceptional car doesn't happen every day. Take advantage of a  driving course to make your dream come true and board a racing or prestige car straight out of science fiction films. It will be a great opportunity to put yourself in the shoes of the greatest racing drivers and familiarize yourself with driving renowned racing cars. Accompanied by a professional and experienced instructor, you will do some laps that will give you chills! However, before you hit the slopes, it is advisable to book the time during which you plan to do your driving course. This will not only allow you to benefit from attractive rates, but you will also have the freedom to choose the vehicle of your choice.
Do you like elegant and high-performance cars? Then opt for the GTs to welcome your exploits. These are ultra-sporty cars with aerodynamic lines such as Lamborghinis, Porsches, Ferraris and Aston Martins which perform very well on the circuit. Designed for comfort, they feature high-end accessories and equipment. If this is your first experience with these supercars, have no fear about driving. Whether you are a beginner or an amateur, their handling is quite easy. However,  these sporty cars have lightning-fast acceleration that requires some speed control. For safety reasons, beginners are advised not to ride a car with more than 350 horsepower.
To achieve feats on the circuit, you can for example bet on a Nissan GTR or a Ferrari 488 GTB or a Ferrari F458 Italia. The latter, with its 570 horsepower and 7-speed dual-clutch gearbox, is considered one of the best racing cars in the world. The Lamborghini Gallardo 560 LP spider is also a supercar that will give you chills on the asphalt. Its V10 engine is capable of delivering 520 horsepower. Finally, if you dream of experiencing unique sensations aboard a car with neat aesthetics, opt for the Porsche 992 GT3.
Choose the single-seaters for tenfold sensations
Do motor sports give you strong feelings? Are you a  speed buff who dreams of achieving the feats of Lewis Hamilton and Sebastian Vettel? Then choose a single-seater for your next driving course. As the name suggests, this type of vehicle can only accommodate one person.
Specially designed for Formula 1 competitions, ultra-fast single-seaters are considered queens of performance, more powerful than GTs. With their low-to-the-ground chassis, these cars are reserved for speed lovers and true enthusiasts. However, before setting off on the slopes, you will need to wear protective equipment: a helmet, gloves, balaclava and overalls. You will also be entitled to a half-hour briefing to better familiarize yourself with these super-fast vehicles.
Opt for rallies, nervous cars
Rallies are designed to perform on several types of terrain (asphalt, snow, mud, desert, etc.) with appropriate traction. More nervous to drive, these vehicles are ideal for drifting or sliding. Don't take the wheel of a rally who wants, but who can. In other words,  to get behind the wheel of this type of vehicle you must already know how to drive. It is also necessary to wear a combination which includes a jacket or a  jacket.
What type of vehicle to choose?
Are you about to do a circuit driving course? Are you still hesitating to choose between a racing car, a prestige car and a rally? If you are an amateur driver or a beginner with a passion for speed, go for GT cars. As mentioned above, their handling is quite easy, since they behave almost like city cars, but with more power.
Experienced drivers who dream of going beyond their limits can turn to more technical cars such as rallies to try their hand at sliding or driving on ice. The more adventurous who wish to follow in the footsteps of the greatest racing drivers have the opportunity to take the wheel of a single-seater.
If the courses are reserved for adults, children and non-holders of the B license, passionate about motorsports, nevertheless have the possibility of offering themselves baptisms as a passenger. They will not be driving the vehicle. Comfortably seated in the passenger seat, they will enjoy the session alongside a professional pilot. Minors can also take advantage of karting sessions and driving simulators.
Driving course: how to choose your circuit?
The idea is to choose a circuit close to your place of residence. This way, you won't have to drive hours to get to the location. So take the time to take a good look at the offers around you. Anyway, there are many automotive infrastructures in France. So you will have no trouble deciding.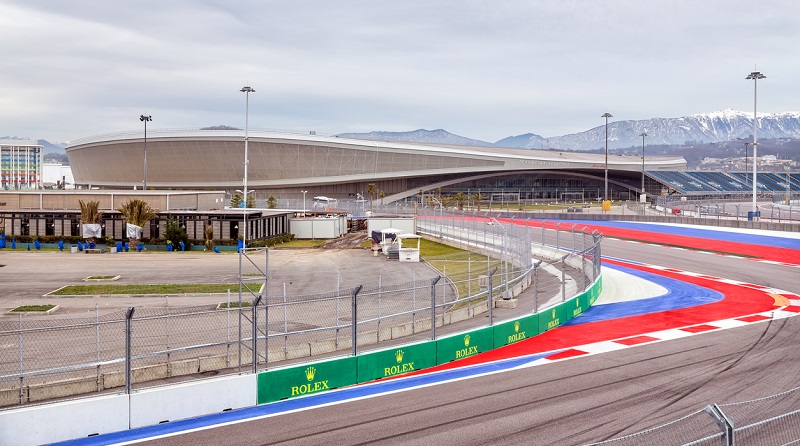 What type of circuit to choose?
To live a great adventure on the slopes, you will have to choose an appropriate circuit. Some tracks are more prestigious than others or have many track configurations. You probably don't know it, but not all circuits welcome single-seaters and rallies. The vast majority offer a wide range of GT cars.
If you live in Hauts-de-France, you will have the choice between various types of terrain (earth, asphalt or mixed). Then head for the routes of Croix-en-Ternois, Courcelles-lès-Lens, Nœux-les-Mines. You can also go to the Mortefontaine and Abbeville circuits. In the Paris region, the slopes of Trappes to the west of the capital and Carole in Seine-Saint-Denis can also do the trick.
In the south of France, do your internship in the Occitanie and Provence-Alpes-Côte d'Azur (PACA) regions. The circuits of Albi in the Tarn and Narbonne in the Aude can easily accommodate your exploits. You can also take the wheel on the tracks of Lastours and Saint-Brès. If you are in the PACA region, go to the Paul Ricard complex in the Var (83). This mythical circuit offers multiple configurations of tracks. To experience great thrills, you also have the possibility of heading for the routes of Grand Sambuc or Fontange in the Bouches-du-Rhône.
In the west of France, the Lohéac circuit is ideal for hosting your exploits. Put on your pilot's suit to drift on the tracks of Pont-L'Évêque, Poitiers and Val de Vienne.
In the Center region, the circuits of Mornay in the Creuse and Pau-Arnos are available for speed lovers. If you prefer the slopes of Aydie in Béarn or La Châtre in Indre, then don't hesitate to embark on the adventure.
Do you want to take the wheel of a racing car in the Grand Est? Then head for the Ring of the Rhine circuit near Colmar, in Alsace. The tracks of Saint-Dié-des-Vosges, Chenevières or Chambley also await you. If you dream of driving a prestigious car on a famous track, then go to the Magny-Cours circuit.